%40 of women facing with the urinary incontinence problem. %25 of these women going to doctor to find solution to their problems. Most of the recommended treatments to these women are surgery. Women, who has fear of surgery giving up. Drug treatments and exercises are long-term treatments.
---
URINARY INCONTINENCE
Most of the women doesn't want to use medicine or exercise. Also, these medicines have serious side effects. In this case, patient losing hope and beginning to accept the situation. Can't even do daily works. Psychological and social problems comes up, quality of life gets worse. Further, urinary incontinence problems increases with the age. And the patients will have to be operate in a worse situation.
Urinary incontinence problem, often based on insufficiency of bladder muscle and pelvic muscle. Doctors were advising their patients to select appropriate one of the surgery types. Now there's a solution not only for the urinary incontinence problem, now possible to solve different problems without surgery.
---
Solution for Urinary Incontinence With Laser!
Painless solution without surgery tothe urinary incontinence problem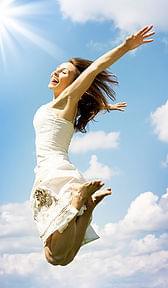 ---
Urinary incontinence treatment with laser
There's solution method with laser device to the vaginal area in a special way, for women who suffering from urinary incontinence. Especially patients, who's at an early age applying to doctor without delay, can find solution to problem after 1 or 2 sessions of laser treatment.
Now there's a new and effective solution to urinary incontinence problem without surgery, anesthesia, cuts etc.
---
Laser in Urinary Incontinence!
It's a unique treatment with high success rate (%80-90) and patient satisfaction.
No pain during and after treatment.
Can return to daily life instantly.
It can be applied at any age.
Treatment takes about 15-30 minutes.
Doesn't require preparation before the application.
For most of the patients, one session is enough. If necessary, can have another treatment after 1 month.
---
What Are The Risk Factors Causing The Urinary Incontinence?
Obesity, menopause and vaginal birth are the most important risk factors. One of these, using vacuum or forceps during the vaginal birth, give birth at young age, take long of the birth and birth a big baby (4000 gr. and over), are increasing the possibility of stress urinary incontinence.
---
Which Treatments of Urinary Incontinence?
It depends on the type. But recently, there's solution with high success rates equivalent to surgery, without anesthesia, without complications that surgery can bring, painless method "LASER" treatment. With laser, treatment of stress urinary incontinence takes about 15-30 minutes, usually achieves success after 2 sessions, call a month. Due to his advantages, now laser treatment is the first-line treatment option instead of surgery.