Medical Oncology:
Medical oncology is a branch of science which covers not only the treatment of cancer patients, but also cancer protection, cancer scanning and early diagnostic applications. Treatment is performed by means of medication administered intravenously or orally.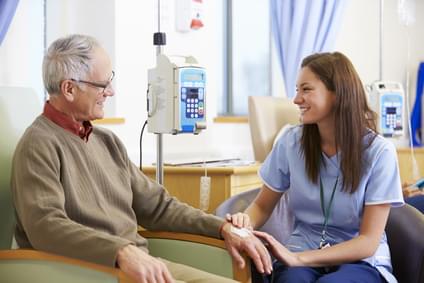 ---
Which methods are used?
Chemotherapy
Hormone Therapy
Immunotherapy
Target-Driven Biological Therapy
Which types of cancer are treated with medical oncology?
Adrenal Cortical Cancer
Bladder Cancer
Brain Cancer
Neurological Cancer
Breast Cancer
Cervical Cancer
Colorectal Cancer
Esophageal Cancer
Eye Cancer
Head and Neck Cancers
Kidney cancer
Leukemia
Liver Cancer
Lung Cancer
Lymphoma
Melanoma
Multiple myeloma
Ovarian Cancer
Pancreatic Cancer
Parathyroid Cancer
Prostate Cancer
Sarcoma
Stomach Cancer
Thyroid Cancer
Uterine (Endometrial) Cancer